The Four Streets Project News
St Paul's Church in Chichester set to reopen on the 13th June after much needed renovation.
Chichester District Foodbank reveals 60% increase in number of people given emergency food parcels over past year
Chichester City Council withdraws plans for grade II* building following objections
Chichester homeless charity reaches out to community with 'wonderful' video
Chichester's Four Streets Project set to reopen more services , a year on from the beginning of lockdown.
The Four Streets Project thanks local business RJS Waste Management for their support during the Covid 19 pandemic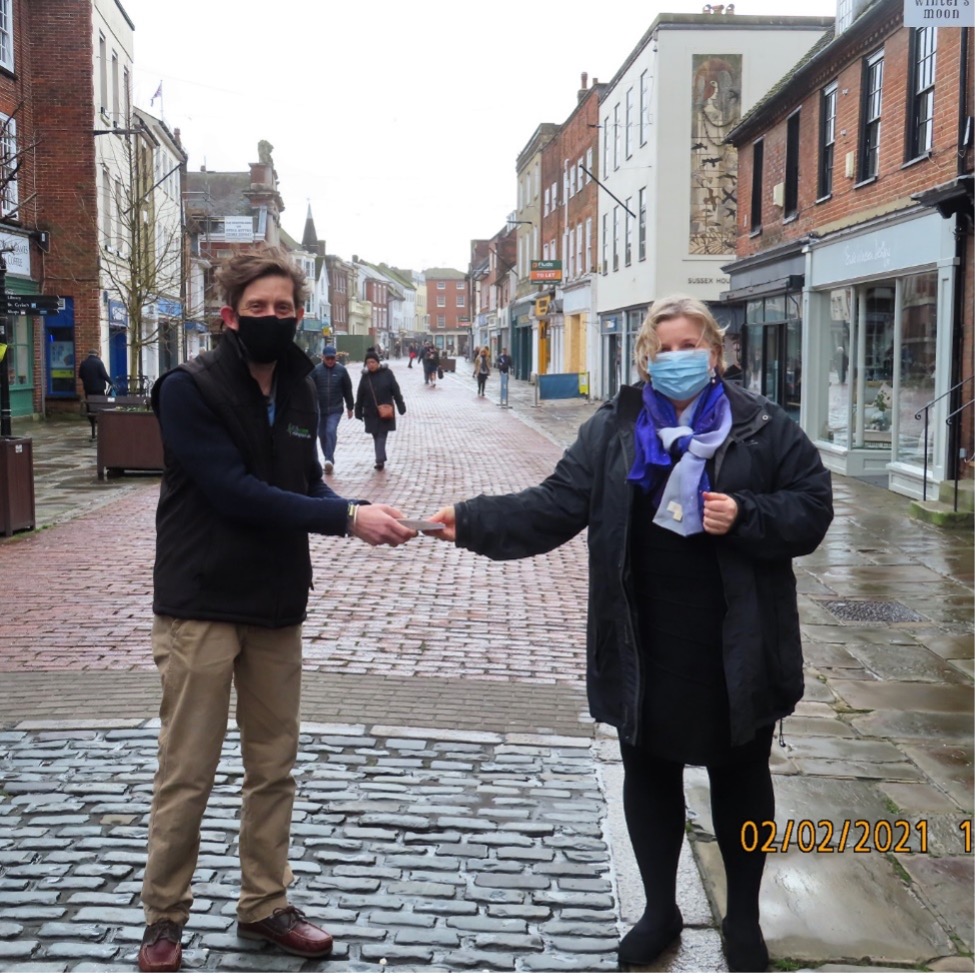 The Four Streets Project support Chichester Police during the Covid 19 pandemic
Monika Niziol, volunteer with the Four Streets Project met with PC Marmalejo of Chichester Police on Friday 5thFebruary to provide the Police with 10 £5 Greggs vouchers, these are used by the Police to pass to vulnerable people in the city – who may have been unable to access a meal that day. The Four Streets Project works closely with Chichester Police and is currently supplying them with practical donations such as women's sanitary items, hygiene kits and masks and hand gels. All of these donations from The Four Streets Project will help Chichester Police with their support of vulnerable people in and around the city of Chichester.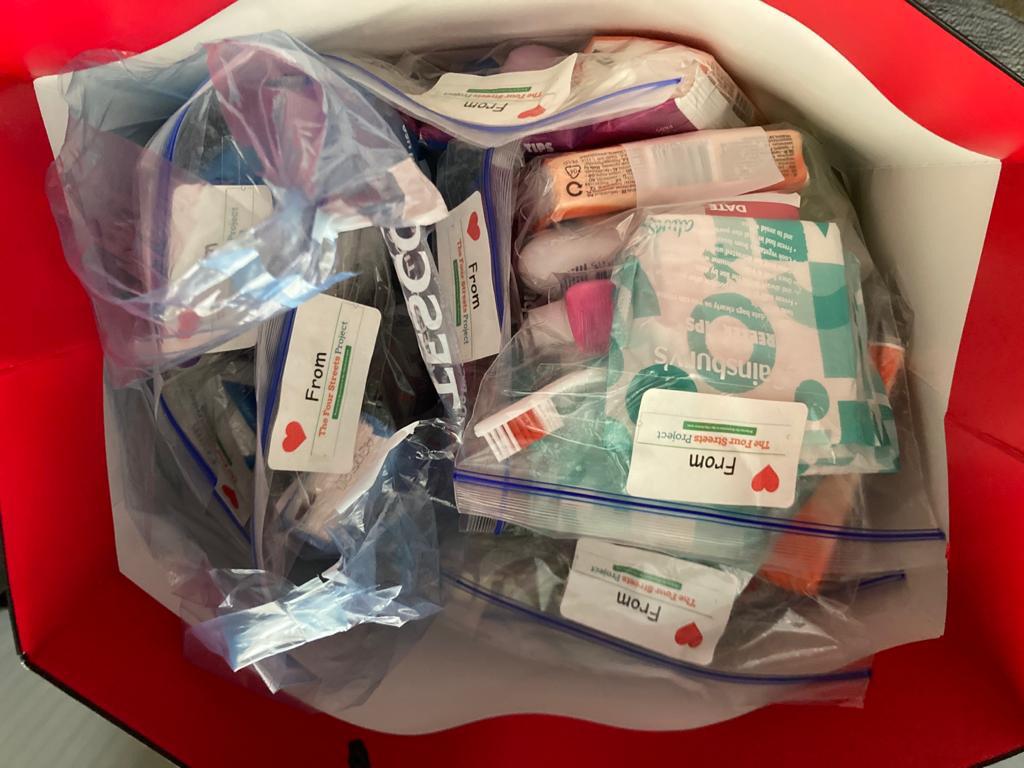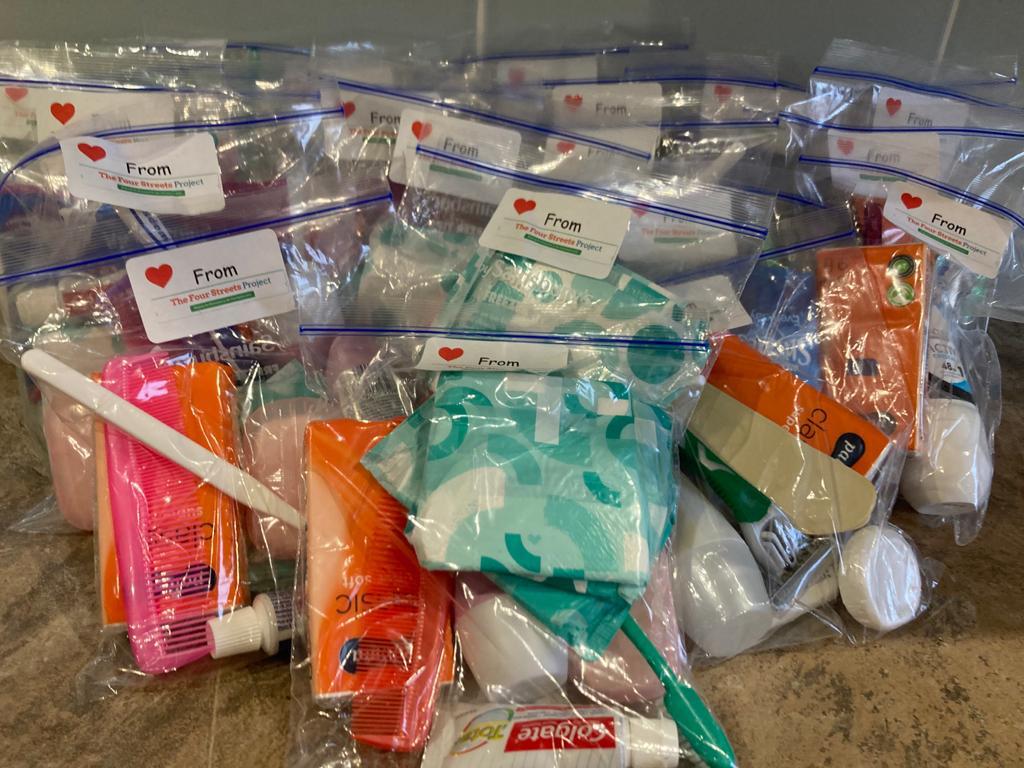 A Four Streets Project volunteer has made up these 'emergency hygiene kits' for use by Sussex Police when they deal with people in difficult circumstances. We hope they will help individuals that the Police encounter maintain their personal cleanliness and dignity.
'As the Covid 19 pandemic progresses, once again The Four Streets Project has needed to review its working practices in order to maintain the safety of the people we help and the safety of our volunteer team. As increasing numbers of volunteers have had to socially isolate due to potential Covid contact or have tested positive for Covid 19 it has become more difficult to run a safe nightly rota. We have therefore temporarily stopped our Covid 19 'socially distanced' supper club at The Stonepillow Hub in St Cyriacs, Chichester. Instead from Wednesday 6th January at the existing Stonepillow Covid / takeaway 'lunch club' Greggs vouchers purchased by The Four Streets Project are given out. These are of a value so that homeless or hungry people can exchange them for hot soup, a sandwich and a savour item. We are also distributing vouchers to the Chichester District Council Outreach team and to Chichester Police.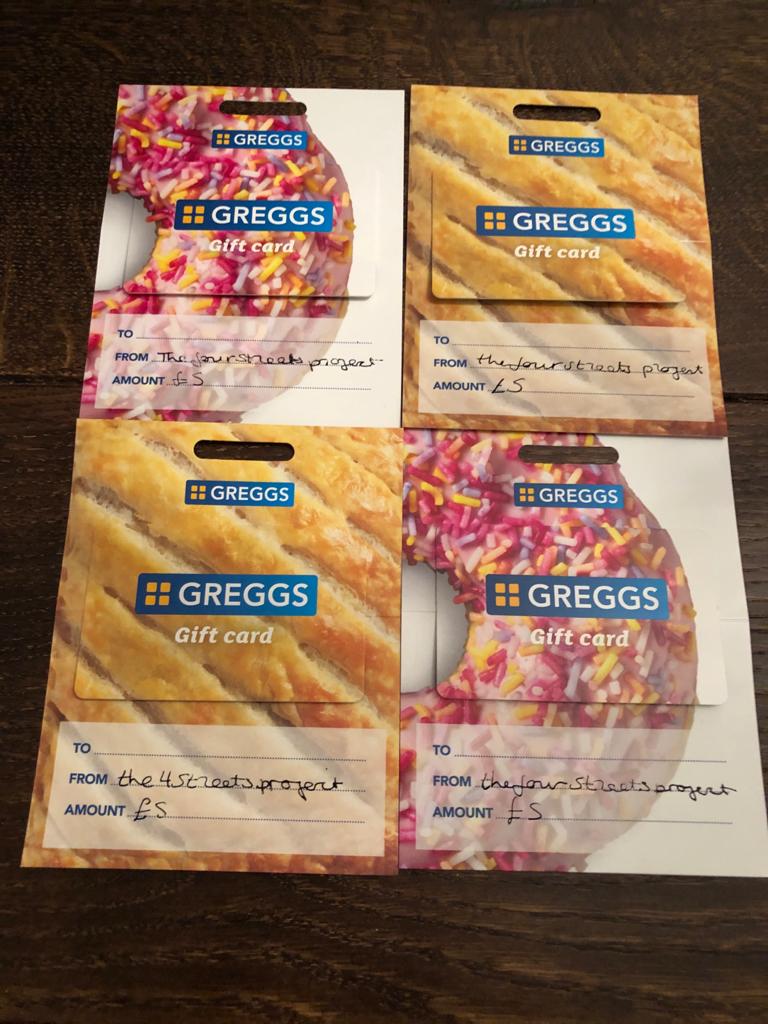 1
Diflucan rezeptfrei bestellen
Buy tobradex ointment online
…
5
Pharmacy online london